Depots
Depots
Each Glen Fuels depot has its own webpage and we invite you to click on the depot closest to you.
- Professional biographies allow you to get to know your local staff members.
- Follow the many community activities your local depot supports.
- Before you buy, check your depot for special offers.
Glen Fuels has been delivering to the domestic, commercial and agricultural sectors for more than 30 years. We deliver to:
Dublin
Wicklow
Wexford
Carlow
Kilkenny
Waterford
We also install renewable energy technologies into homes, businesses and farms nationwide.

Cheap Hot Water
Hot water heat pump. Super easy to install. Ideal for homes and dairy farms. Renewable energy reduces bills. Reduced to clear. GlenFuelsStore.ie
Peace of Mind...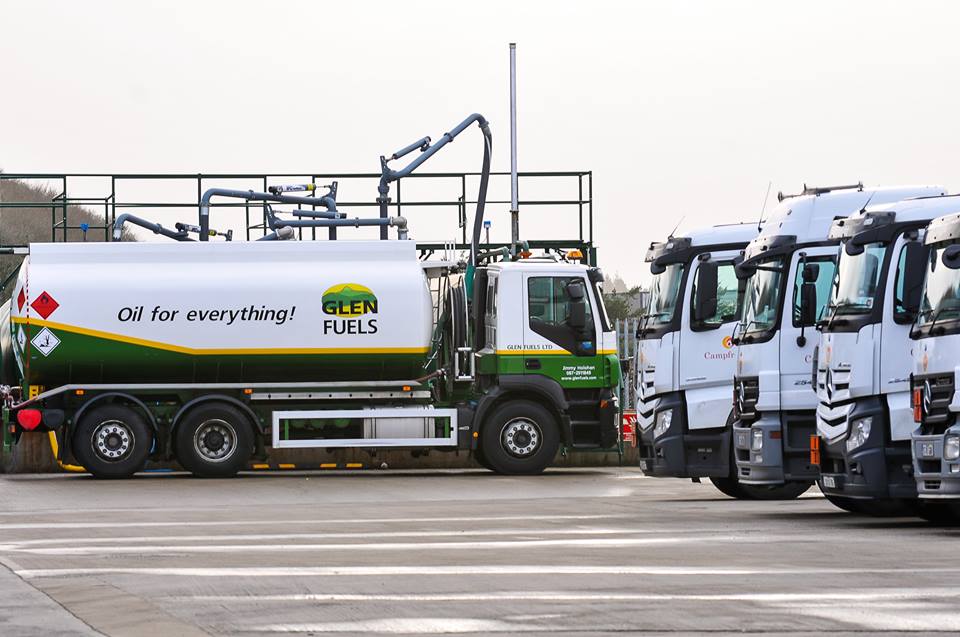 Our drivers arrive on time and every drop of kerosene or gas oil you have paid for is pumped into your tank from our state-of-the-art fleet of lorries with NSAI calibrated metres.