Now in our fourth decade in business, Glen Fuels distributes oil products to the industrial, commercial, domestic, agricultural, road transport and marine sectors throughout the East and South East of Ireland.
The name Glen Fuels is synonymous with a friendly, reliable and flexible approach to meeting customer requirements: as a second-generation, family-run company we successfully combine a personable approach with state of the art technology across a modern fleet and admin services from five depots in Kilmacanogue and Arklow (Co. Wicklow) and Gorey, Rosslare and New Ross (Co. Wexford).

With a finger on the pulse of energy supply, Glen Fuels is a visionary within its industry and these efforts have gained recognition in recent years:
In 1989 we rolled out the first mini oil delivery truck in Ireland to safely deliver to premises with difficult access;
In 2010 we introduced savings at the pump with the launch of the Glen Fuels Fuel Card, for the benefit of commercial and domestic customers alike;
In 2011, we debuted on the Irish Times 'TOP 1000' and the Company continues to climb this ladder;
In 2012 we made the shortlist in the Deloitte Best Managed Companies Award;
In 2015 we founded Glenergy and became the first and only company in Ireland to deliver both traditional and renewable energy solutions to all our customers;
On the eve of our 30th birthday, we evolved our original tagline Oil for Everything to reflect the modern, dynamic and forward-thinking company that is Glen Fuels - Energy for Everything;


In 2016 Glen Fuels ranked no. 9 in the Top Fuel Distributors, Republic of Ireland listing;
In 2017 Glen Fuels went nationwide with the launch of our online shop GlenFuelsStore.ie.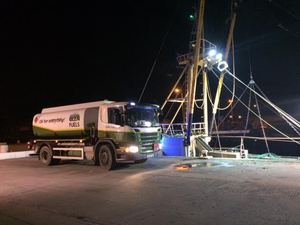 Fuelling Fisheries
Tankers transport 200L to 37,500L of top quality marine fuels, per delivery, along the East and South-East coastline from Dublin to Cork.
Our marine sales managers and delivery drivers offer an unrivalled understanding of your unique needs.
Contact us any time: sales@glenfuels.com

Farming Special Offer