CASE STUDY: Hot Water Heat Pump
Greystones Lawn Tennis Club
Client Objective:
Greystones Tennis Club was heating hot water for the members' showers using oil fired water heaters. The units were aging and inefficient, costing the club €1,600 per year in hot water costs alone. The Club approached Glenergy looking for a cheaper and greener alternative.
Solution: Ecotank Hot Water Heat Pump
This hot water heat pump uses ambient air temperature to generate heat to heat water. It is 3 times cheaper to run than their previous oil boiler set up and simple to install. The heat pump was installed in the plant room of the tennis club beside the central heating boiler. The waste heat from the boiler is used by the heat pump to produce hot water at a very cheap rate. Further savings are made by using the cooled air, that is a by-product of the heat pump process, to cool food and drinks for the Tennis Club Bar area.
The system was part financed by Glenergy finance packages which eases the requirement for upfront payments.
Results:
66% reduction in hot water costs - from €1600 to €500 per annum and a further reduction in bar refrigeration costs are expected.
Greenhouse Gas emissions reduced by 1000 kg / CO2 per annum approx.
State-of-the-art fleet...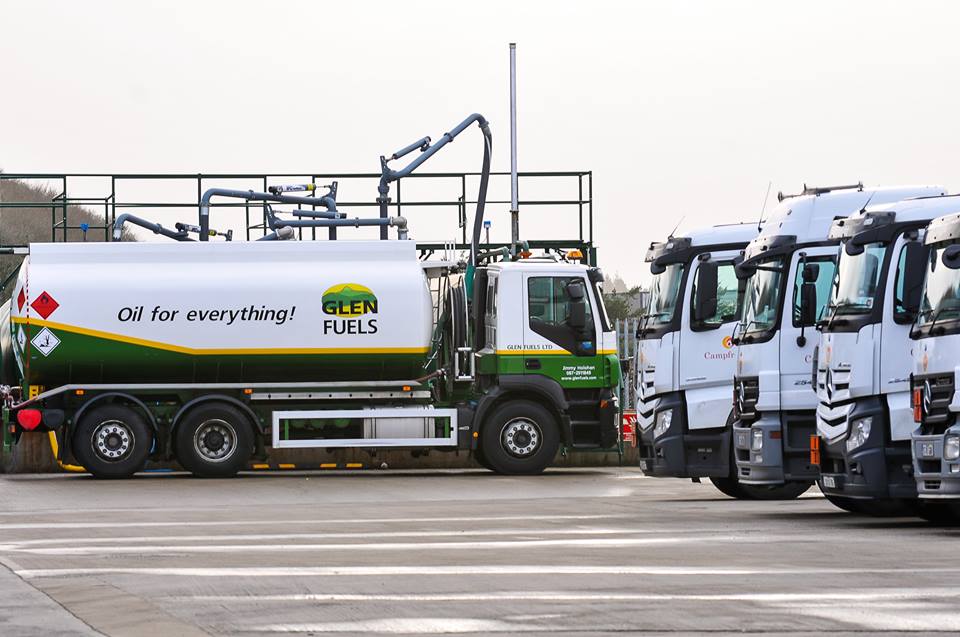 When you place an order with us you instantly gain peace of mind - you know that we will arrive on time and that every drop of kerosene or gas oil you have paid for will be pumped into your tank from our state-of-the-art fleet of lorries with NSAI calibrated metres.

Farming Special Offer