CASE STUDY: RETROFIT WORKS
Talbot Lodge Nursing Home
Client Objective:
Reduce heating and hot water bills yet maintain a high comfort level with a sustainable economic solution.
Previous Heating System:
Oil fired burner for space heating and hot water.
Problems:
Old inefficient boiler, poor ventilation and control systems, overheating and exceptionally high fuel costs.
Solution:
The old building was using approximately 80,000 litres of heating oil per annum. Glenergy installed 3 x 20KW AirGO Ice Sticks to heat the existing radiator system and 2 x 500L EcoTanks to provide hot water. Both are now backed up by a small domestic oil boiler.
Insulation and HRV upgrades were also completed and the owners are enjoying an ROI of under three years.
Results:
The installation has resulted in savings in excess of €60,000 in the first year. The total payback is ecpected to be less than 2.5 years.
The nursing home has 24/7 heating and hot water on demand giving a warm cosy ambient temperature all year round for the residents.
Peace of Mind...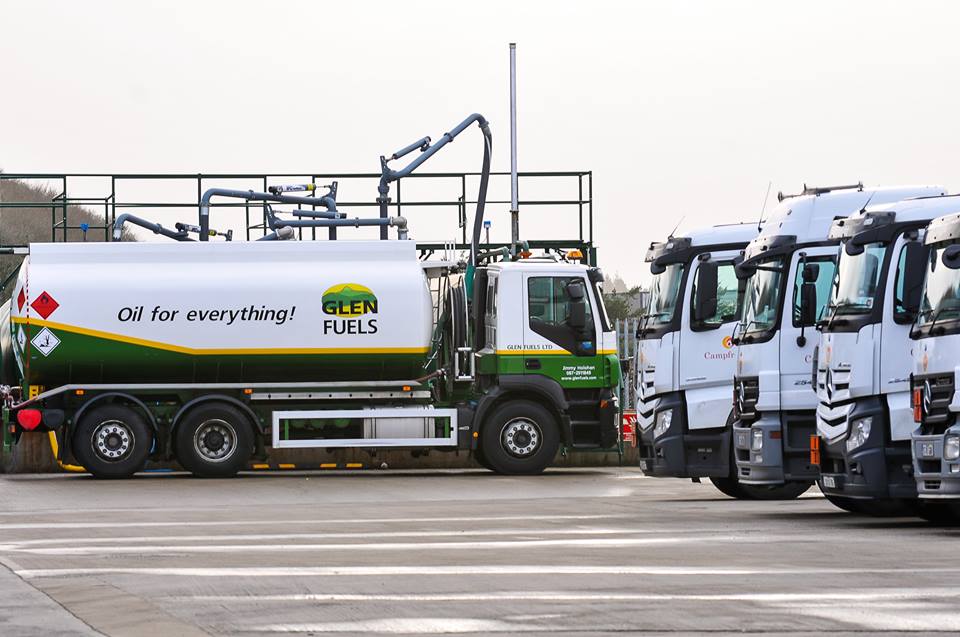 Our drivers arrive on time and every drop of kerosene or gas oil you have paid for is pumped into your tank from our state-of-the-art fleet of lorries with NSAI calibrated metres.

Cheap Hot Water
Hot water heat pump. Super easy to install. Ideal for homes and dairy farms. Renewable energy reduces bills. Reduced to clear. GlenFuelsStore.ie