APRIL 2017 - Run the Republic raised €1790.
MARCH 2017 - Run the Republic is a fundraiser in aid of the Wicklow branch of the Irish Pilgrimage Trust.
The Irish Pilgrimage Trust is a registered charity in Ireland, and for over 40 years the Trust has been traveling on pilgrimage/holiday to Lourdes with young people with special needs, from all over Ireland. This Easter the Trust will take children with special needs to Lourdes (16th - 22nd April)
The Trust has over 1,100 people traveling at Easter time and it is divided into small groups of approx 10 young people and 12 volunteer carers who stay in one of the many Hotels in Lourdes. Every year the Trust raises enough money to pay for all guests' costs guests with volunteers paying their own fare.
This year the Easter trip will be paid for by funds raised in Run the Republic. Starting in County Wicklow, participants aim run one mile in every county in the Republic of Ireland. That's 26 miles across 26 counties in 36 hours this St. Patrick's weekend and Glen Fuels is the main sponsor for this event!
For more on the 2017 fundraiser, click here.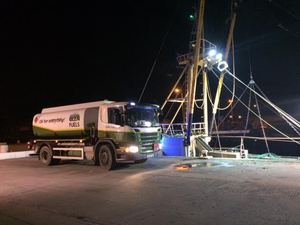 Fuel for Fisheries
Glen Fuels' state-of-the-art tankers transport 200L to 37,500L of top quality marine fuels, per delivery, along the East and South-East coastline from Dublin to Cork.
Our marine sales managers and delivery drivers offer an unrivalled and flexible understanding of your unique needs.
Contact us: sales@glenfuels.com